There is a $100 minimum order.
North K2 Hard Hat w/ Quick fit adjustment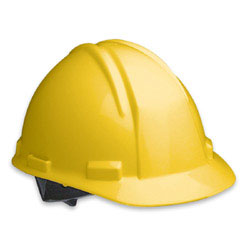 K2 Series: A versatile shell design without a rain trough. Featuring strength and rigidity in a lightweight hard hat. Complete with accessory slots and 4-point nylon web suspension with forehead comfort band and crown pad, 4-point chin strap anchorage and 3-level height adjustment. Quick fit adjustment. Made from HDPE. ANSI Type 1, Class E compliant.
Available colors: White, Yellow, Orange, Dark Green, Hi-Viz Red, Light Blue, Sky Blue, Navy Blue, Grey, Red, and Royal Blue
Guaranteed Item - Head Protection
ANSI Type I
Class E
MFG Model #:
A29
- Part #:
H1014
- Price per CASE(20 units):
$183.75